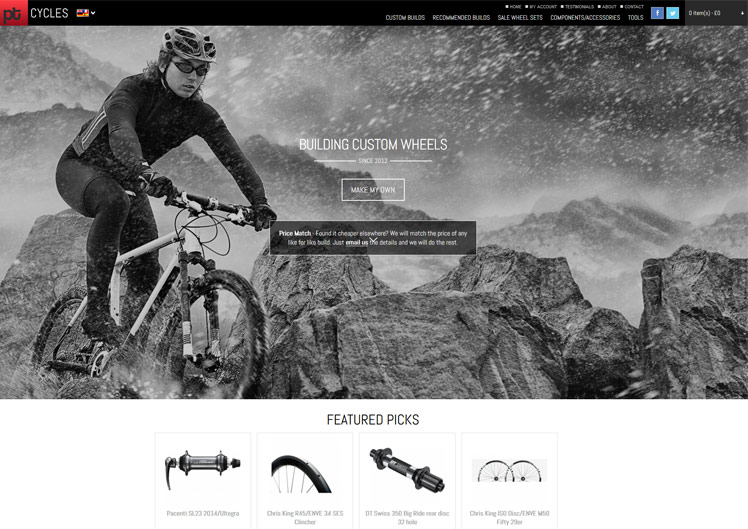 New website and branding design
PT Cycles offer bespoke and pre-built bike wheels and accessories to users online. With the ability to custom-build wheels using the online custom wheel builder, customers have a user-friendly and mobile-ready shopping experience that we built from the ground up.
The whole website is controlled and updated by PT Cycles themselves through our in-house designed CMS (Content Management System). They have full control over all categries and products as well as adding new pages and news articles.
With a desire for a unique and modern feel we worked to rebrand from scratch the logo and website to give the clean and minimal look we present today.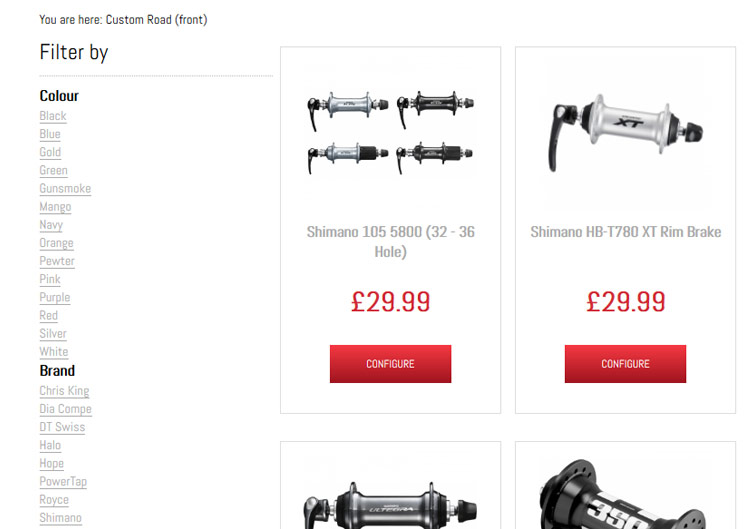 Testimonial from Paul Kerslake, PT Cycles
When we decided our website needed a total overhaul, we had no hesitation in turning to James and his team to accomplish this. We required a totally bespoke website and we were not aware of anyone competitors offering this level of sophistication. From the outset Blue Fusion Web worked tirelessly in customising their ecommerce platform to suit our requirements.
Despite the numerous challenges we threw at him, James and his team worked tirelessly to provide a solution. The outcome was a website which made the process of people doing business with us simple, whilst also offering a high level of sophistication.