Mapletree Entertainment Ltd
That's entertainment!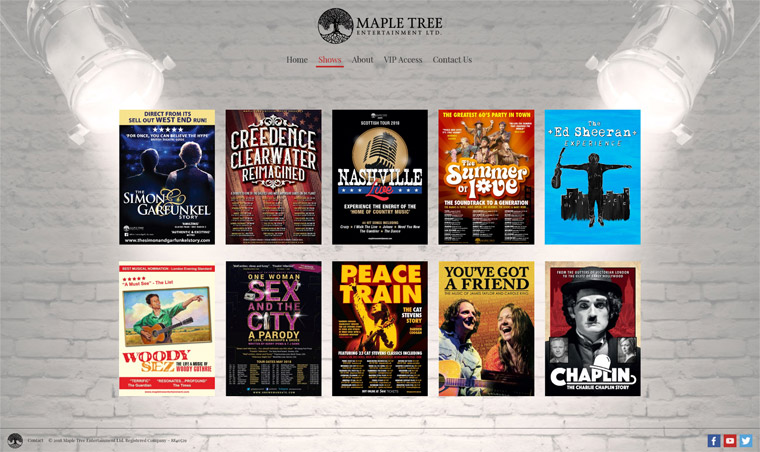 New website design
Mapletree Enetertainment Ltd create, present and produce excellent drama, musicals and concerts in London, throughout the UK and Internationally.
The whole website is controlled and updated by Mapletree Enetertainment themselves through our in-house designed CMS (Content Management System). They have full control over adding and editing shows, tour dates and all of the content throughout the site.