Staunton and Corse Early Years
Giving back to our local community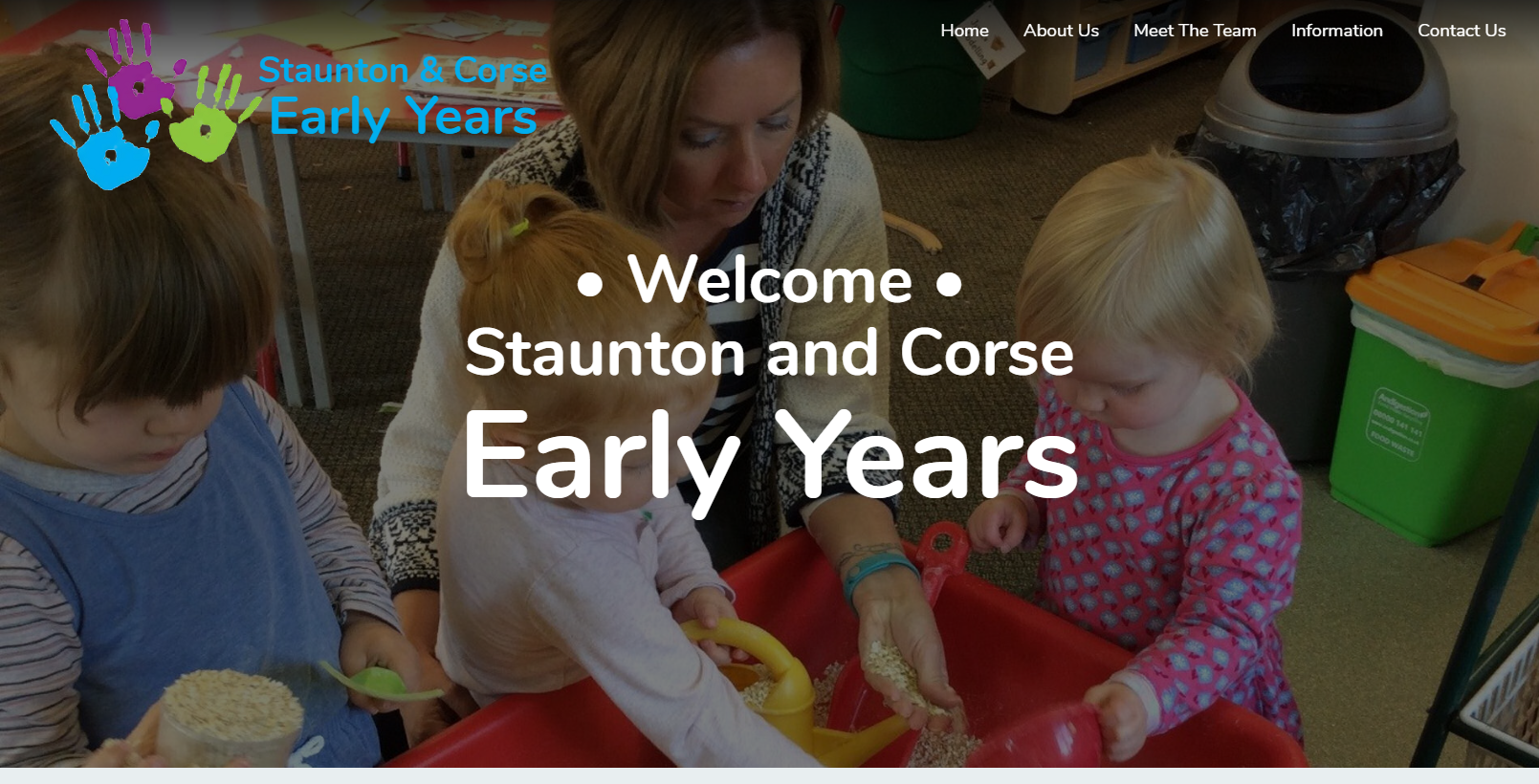 New website design
Staunton and Corse Early Years are based in Staunton and Corse C of E Academy on the border of Gloucestershire and Worcestershire. They were in urgent need of a website to show their new prospectus and promote their preschool for the forthcoming academic year.
We took the project on as a charitable cause, donating our time and expertise to give a little back to our local community and those educating the next generation.
We built the new website for them with all the key information for parents and carers, presented in a modern and attractive way.
Since launch we rolled out some updates such as an instagram feed to show the latest pictures of their fun activities with the children whilst they develop skills for life.