Nimbus Medical
Connecting people to health, carer and family networks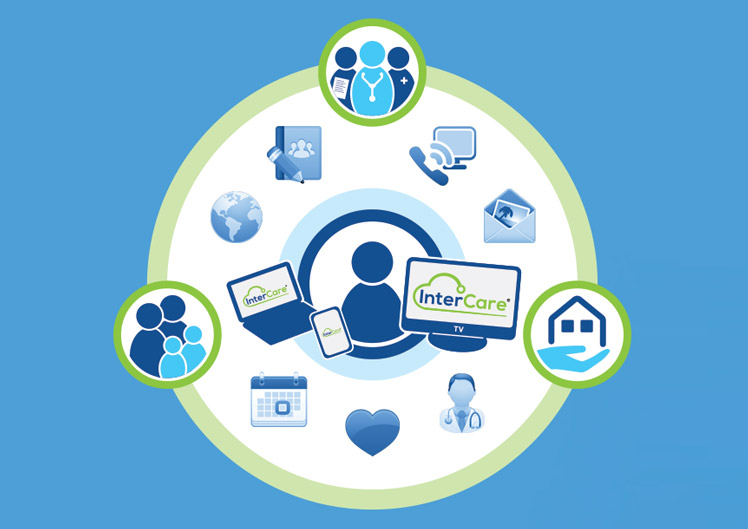 New website design
Nimbus Medical Ltd. required a clean and modern website to showcase their new Intercare® product. The site has been designed to be unfussy and easy to navigate while neatly presenting data to the user in a format that doesn't look too technical.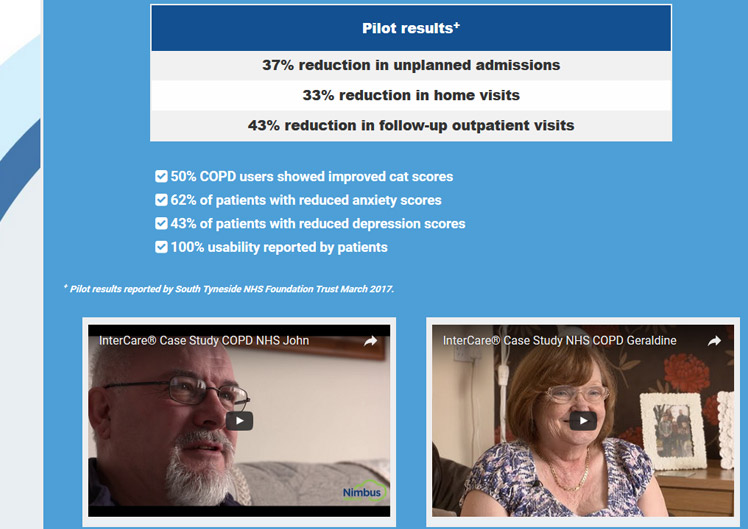 The site is run via our bespoke CMS allowing Nimbus Medical Ltd. staff to easily log in and make changes to the content, or add entire new pages and sections.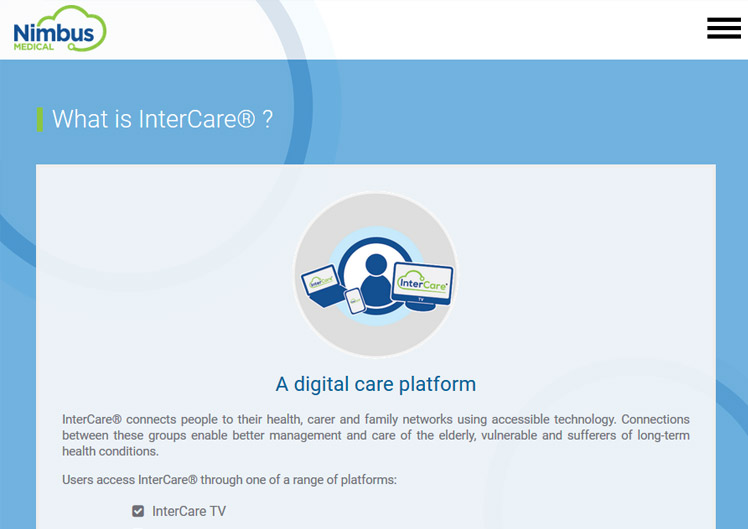 The site is designed to be responsive and work across all devices from desktop PCs with large monitors through to tablets and mobile phones.