DPA Energy Solutions
Securing the best business energy prices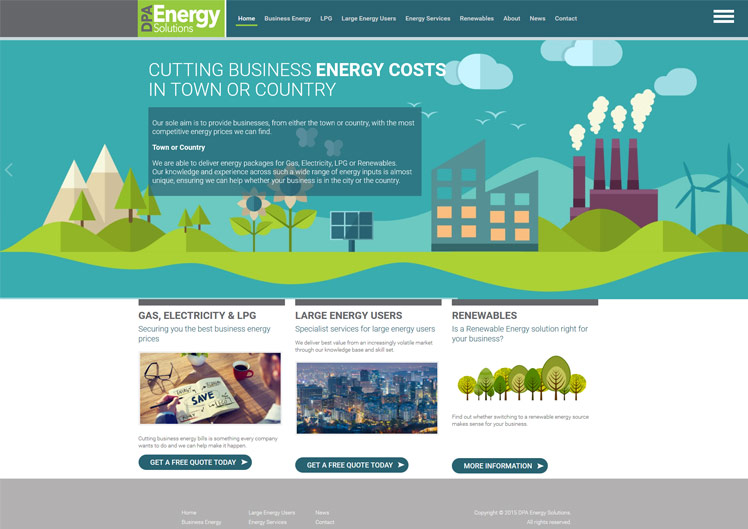 New website design
DPA Energy Solutions required a modern and enticing design for their new website. Aimed at business users they wanted it to mintain a high level of professionalism whilst still standing out from the crowd and not coming across as 'boring'.
Built around our excellent bespoke-built CMS the site allows the client to easily manage all text, imagery and news on the website, as well as add entirely new pages and sections with a few simple clicks.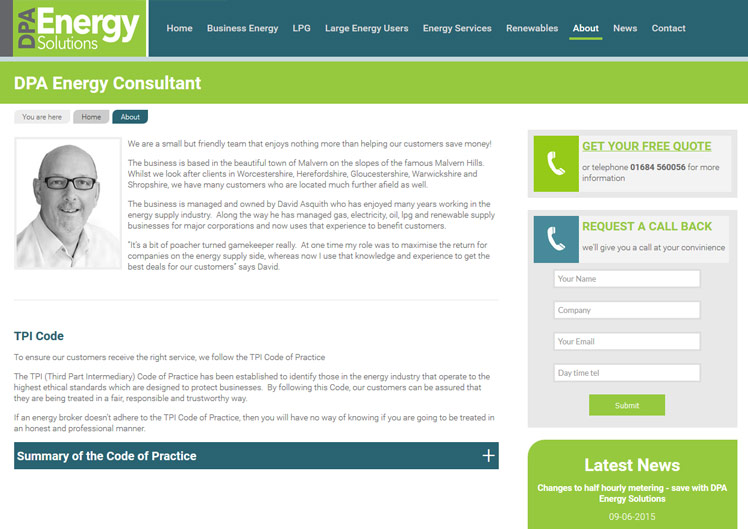 Testimonial from David Asquith, DPA Energy Solutions
I am delighted with the new site in every way. The design encapsulated our business offering very well and gives our business an extremely professional image. I really like the functionality and I am sure visitors will find it easy to get to the information they are looking for.